We are now open and offer both online classes as well as in person classes. Because of covid-19, we have made some changes in consideration of our students, their parents, and our instructors.
Taekwondo | Brazilian Jiu-Jitsu | Fitness Kickboxing | Yoga
Children | Teens | Adults
Taekwondo is a powerful form of martial arts, an effective style of self defence, and an Olympic sport. Students build self-confidence and self-esteem, learn respect and discipline, and improve focus, concentration, coordination, strength, and flexibility. All children in the Taekwondo program also have complimentary enrolment in Brazilian Jiu-Jitsu classes.
 See our program fees
and
schedules
.
Young Children (ages 3 - 5)
This program is a beginner class and is very helpful in increasing concentration, motor skills, listening skills, and social skills in a fun and safe environment.
See our program fees
and
schedules
.
Children | Teens | Adults
Brazilian Jiu-Jitsu is a martial art, combat sport, and a self defence system that focuses on grappling and ground fighting. It is a complete and effective form of self-defence taught in a safe and respectful environment. We offer this class at half price to all adults/teens in our Taekwondo program and free to all children in our Taekwondo program.
See our program fees
and
schedules
.
Regardless of age, gender,  shape, or fitness level, this class is designed to suit. With basic striking drills (no contact) and strength building exercises, this class provides a whole body workout. Work hard or go at your own pace. We focus on strength training and endurance in a fun, non-intimidating environment.
See our program fees
and
schedules
.
This program combines our Fitness Kickboxing program and our Yoga program for one complete, balanced fitness regimen. All classes are beginner friendly and you can sign up anytime.
See our program fees
and
schedules
.
Our Yoga program is suited for tired and tight bodies. Our instructor guides students through the poses in the Hatha yoga flow style, with lots of stretching and breathing to reinvigorate and revitalize the body. This program is for all body types and fitness levels as the instructor offers variations of the poses for different capabilities.
 See our program fees
and
schedules
.
The Squamish Martial Arts Fitness and Yoga Centre is the premier facility in Squamish for Martial Arts training and Yoga. For over 20 years now, we have been dedicated to bringing fitness and wellness to the whole family. Our programs are designed for people of all ages and levels.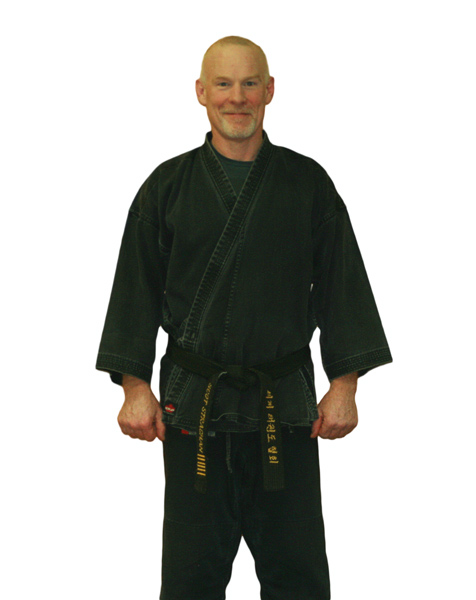 6th Dan World Taekwondo Federation Black Belt Master
Master Strachan went to Korea to train at Yuedo College under the guidance of Master Sun S. Choi. In 1989, he started teaching under the guidance of Master Choi. In 1994, with his master's wishes and blessings, Master Stratchen opened his first school.
Master Strachan also has a passion for practicing and teaching Brazilian Jiu-jitsu. He studied under the direction of Master Marcus Soares in 1994. He now has more than 20 years experience and currently holds a brown belt.
5th Dan World Taekwondo Federation Black Belt Master
Master Park was first exposed to Taekwondo while attending elementary school in Korea.
As an adult, she continued to train in Taekwondo and began studying Brazilian Jiu-Jitsu under Master Marcus Soares in 1994.
In 1996, Master Park began studying Yoga and became a certified Yoga Teacher in Hatha Yoga through Prana Zen Center, under the guidance of renowned yoga Guru Shakti Mih. Master Park has completed three Teacher's Training courses: Hatha Yoga, Power/Viniyasa Yoga, and Restorative Yoga.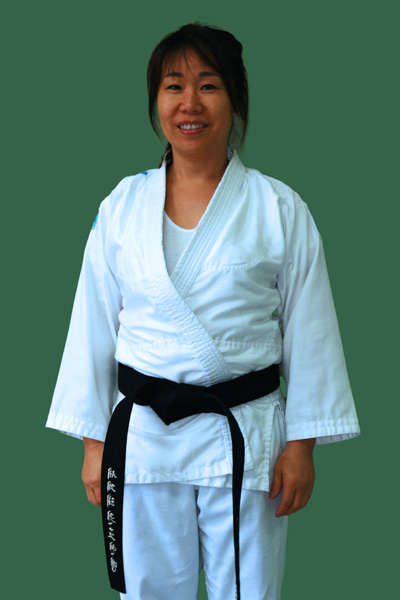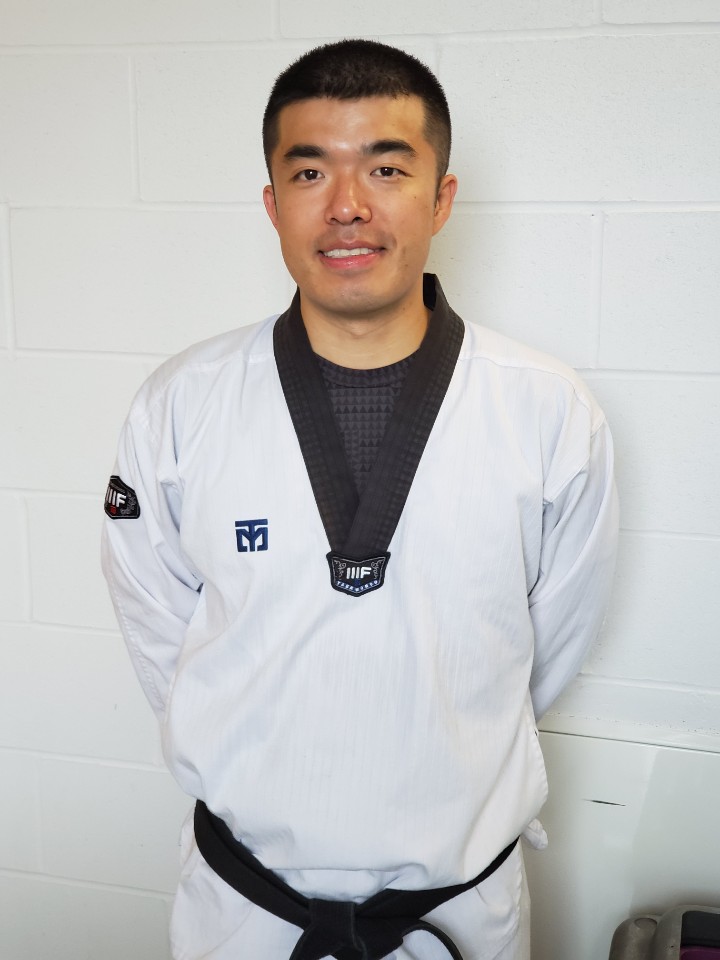 3rd Dan World Taekwondo Federation Black Belt
Mr. Lee started training Tae Kwon Do in Korea as a young teenager. Being a shy boy growing up, he learnt quickly that martial arts gave him self esteem. His training gave him enough confidence to travel to India to do volunteer work as well as enlist into the Korean army at the age of 19. During time in the military, Mr. Lee achieved the rank of 2nd degree black belt.
After successfully completing his 2 year service, Mr. Lee relocated to Canada to continue his Tae Kwon Do and Brazilian Jiu jitsu training under the guidance of Master Strachan and Master Park. He currently holds a 3rd Dan black belt. Mr Lee is passionate about teaching martial arts as training gives kids tools to be confident and respectful.
Hello parents and students, we hope everyone is well and staying safe. Due to the restrictions that we all face due to covid-19, we have had to make some changes to our programs, schedules, and fees. We thank you for your patience and your support.
We now teach online classes on Tuesdays and Thursdays. Please contact us by email at squamishtkd@gmail.com or text us at 604 815 9195 for further details.
We ask that you monitor for covid-19 symptoms and that you stay home if you have a fever or cough.
We ask that you take shoes off and sanitize hands on the lobby.

In consideration of the new social distancing rules, we request that parents




drop off kids at scheduled class time.
pick up kids promptly after class.

Changing rooms are currently closed.
During this time we are limiting access to the lobby area. We ask that all parents, guardians, and siblings refrain from entering the lobby unless absolutely necessary.
We are not currently teaching any BJJ classes.
Our program fees and schedules have been updated.